---
Middle Weight

Posts: 371
Joined: February 7th, 2005, 8:44 pm
Country: United States
If in the United States: California
What city do you live in now?: N. Long Beach
Location: E/S COMPTON SANTANAZ
i see a question mark so i assume you want a lil info about the CV124st. Ihappen to live in their zone, the boundaries from what i can see is el segundo blvd (south) 119-120th st (north) Wilmington ave (west) and almeda st (east) I see they tags are all in CVLargo36 and CV117st area, but you will see the 124st chillen with crips in the area like the MPCC, FBCC 124st, SHCC 126st. they all share hood with CV124st. They seem to be on the rise around here, Largos are on the decline.
---
Middle Weight

Posts: 705
Joined: October 7th, 2005, 1:57 am
Location: compton
Yupp they seem very aggressive towards the neighboring CV gangs, you can see it in their graffiti. i was around there the other day and it was all the 124's all up in that are where as before Largo would be patroling all them spots.
---
---
Founder

Posts: 9326
Joined: May 12th, 2003, 7:56 pm
Country: United States
If in the United States: California
What city do you live in now?: Los Angeles
Location: Los Angeles
Contact: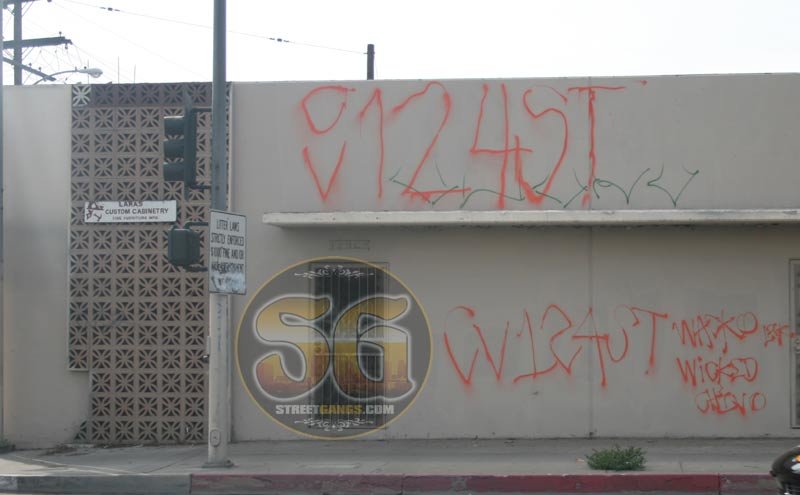 For more pic check out
http://www.streetgangs.com/hispanic/compton/cv124
---
Straw Weight

Posts: 91
Joined: March 7th, 2013, 8:14 am
Country: United States
If in the United States: California
What city do you live in now?: los angeles
---